EconomSys
Installing the EconomSys on a computer network
Note: This feature is only available in the version of software that allows you to connect to a network of computers.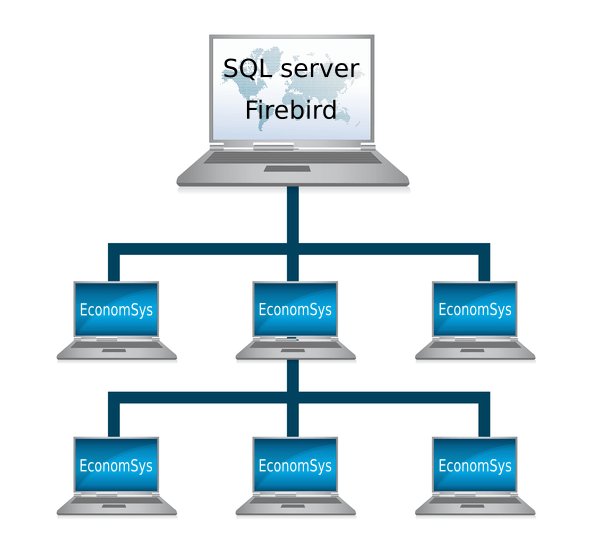 1. Download and install the free server Firebird SQL version 3.0 on your database computer (database server).
2. Edit the firebird.conf configuration file (usually located in the %programfiles%\Firebird\Firebird_3_0 folder) by editing and completing the lines:

WireCrypt = Disabled
AuthServer = Legacy_Auth, Srp, Win_Sspi
AuthClient = Legacy_Auth, Srp, Win_Sspi

After saving the changes to the firebird.conf file, restart the Firebird SQL server.
3. Download and install EconomSys software on the client computer.
4. Activate the license in the EconomSys software.
License activation.
5. Start the EconomSys application, go to Settings / Database connection settings / Database server connection settings.
6. Set up a connection to the Firebird server.
Setting up a connection to the Firebird database server
If you are connecting to a remote Firebird database, use the Default server type.
EconomSys communicates with the Firebird SQL Server by default on a 3050 port. Please check your firewall settings to make sure you have this port enabled.